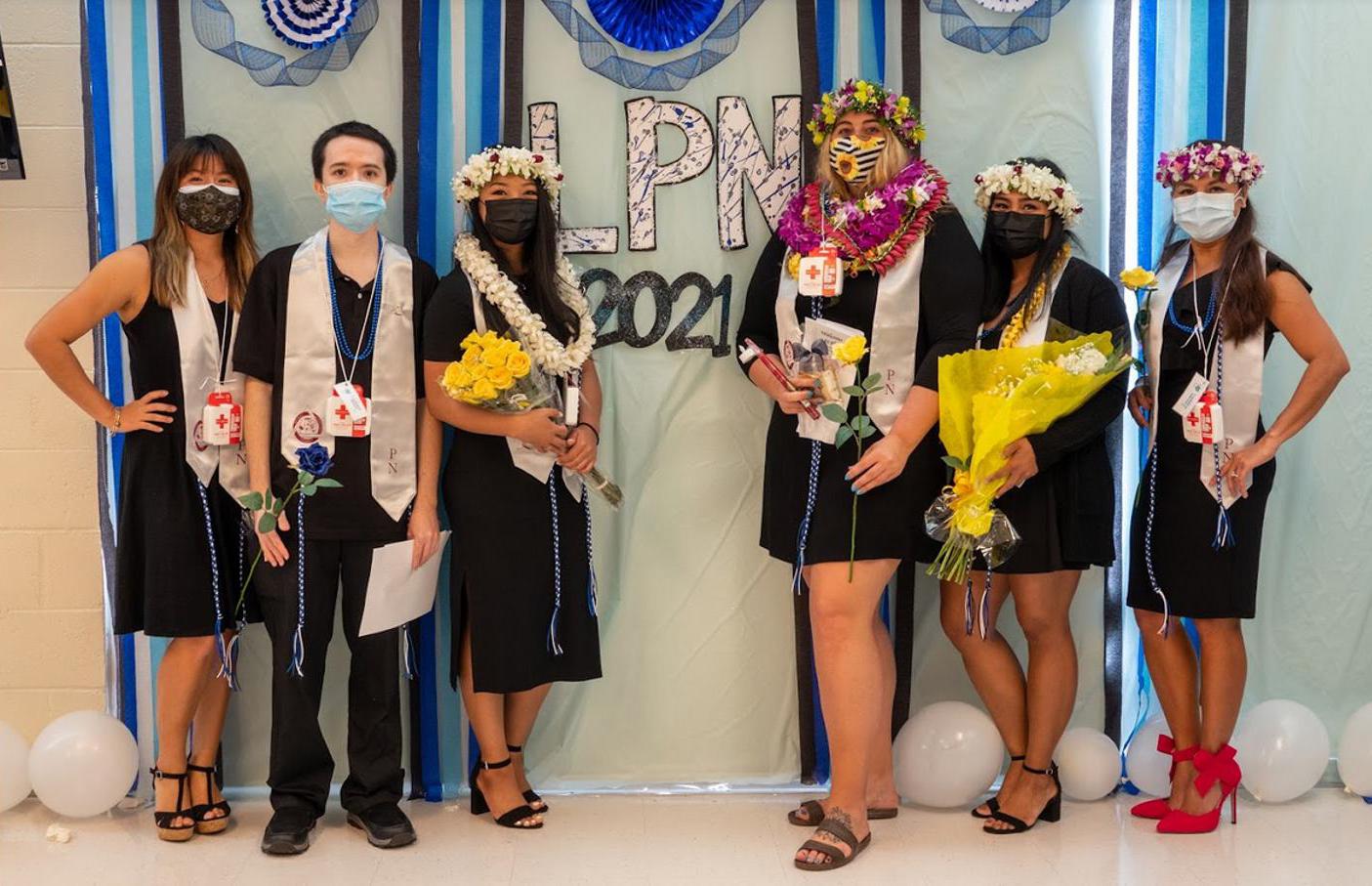 The Certificate of Achievement in Practical Nursing program prepares students for entry-level practice as a Licensed Practical Nurse (LPN) in a variety of healthcare settings. Upon completion of the program, graduates are eligible to take the National Council Licensure Exam for Practical Nursing (NCLEX-PN). LPN's provide care within their scope of practice under the supervision of a health care provider or Registered Nurse. The Certificate of Achievement in Practical Nursing program requires 2 semesters and a summer session of coursework in practical nursing (29 credits) and 17 credits of non-nursing prerequisite courses for a total of 46 credits.
Admission Requirements to the Practical Nursing Program (PRCN):
Test of Essential Academic Skills  (TEAS ) test scores. Students must have an adjusted individual score or scaled score at the Proficient or higher level to be considered for admissions.
Completion of the 17 credits of non-nursing prerequisite courses with a "C" grade or better.
Cumulative college GPA of 2.0 by the end of the spring semester prior to entry, if attended college previously.
Proficiency in reading, writing, and mathematics as evidenced by completion of courses or placement test scores.
Applicants are selected for admission to the Practical Nursing Program using a point system based on the criteria found on the Admission Criteria Worksheet.
Qualified applicants who are deemed as Hawai'i residents for tuition purposes are considered first for acceptance into the Practical Nursing Program; after which, qualified, non-resident applicants are considered on a space available basis.
Applicants for the nursing program need to be aware of the following regarding clinical agency requirements: Health care students are required to complete University prescribed academic requirements that involve clinical practice in a University affiliated health care facility setting with no substitution allowable. Failure of a student to complete the prescribed clinical practice shall be deemed as not satisfying health care academic program requirements. It is the responsibility of the student to satisfactorily complete affiliated health care facility background checks and drug testing requirements in accordance with procedures and timelines as prescribed by the affiliated health care facility.
The Practical Nursing Program is approved by the Hawai'i State Board of Nursing. The address for Board of Nursing (BON) is DCCA-PVL, Board of Nursing, P.O. Box 3469, Honolulu, HI 96801. The telephone number is 808.586.3000. The BON web site is http://hawaii.gov/dcca/pvl/boards/nursing