Climate Futures Activity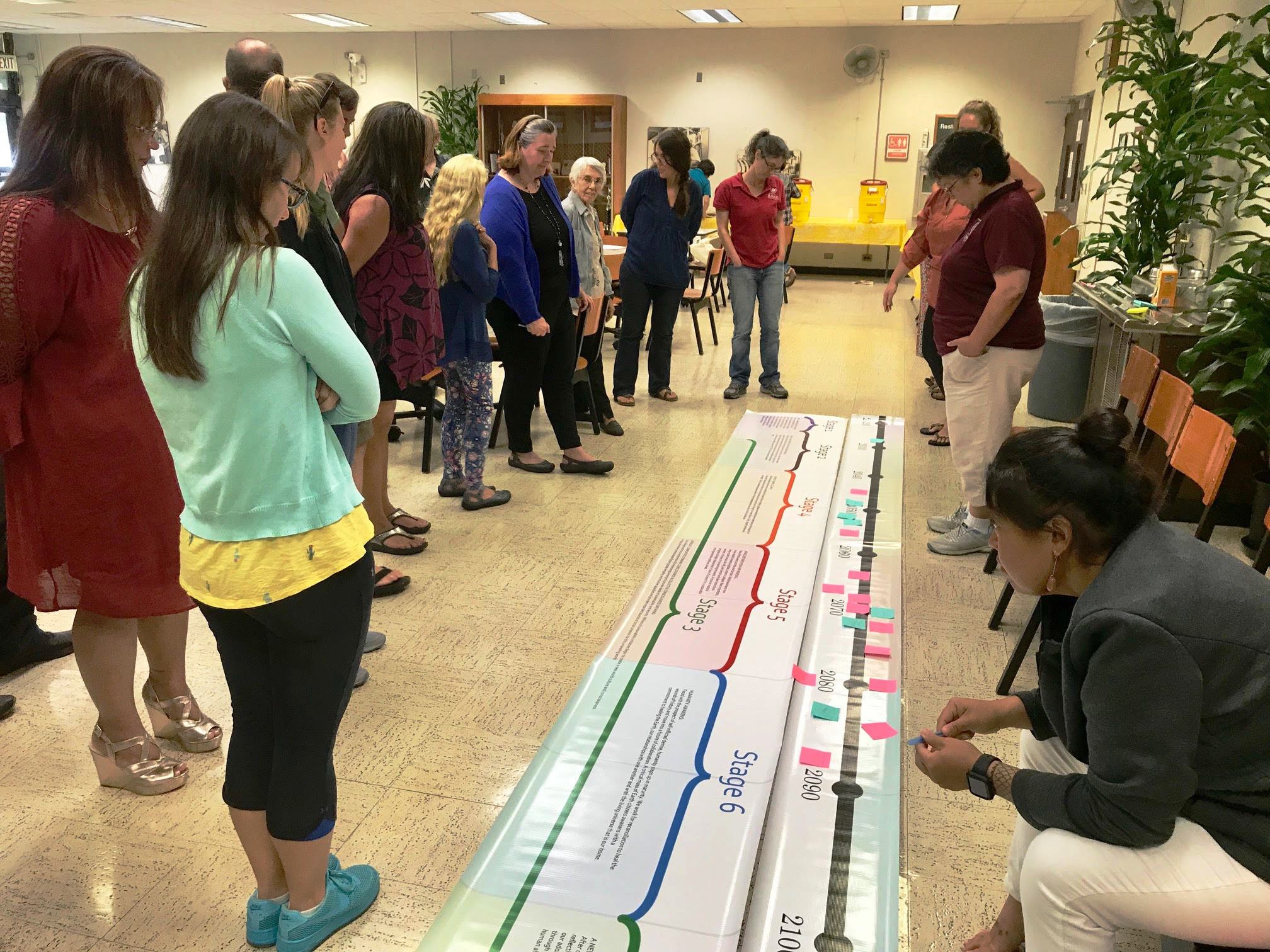 Fishpond ~ Loko iʻa maintenance, Waiuli, Hilo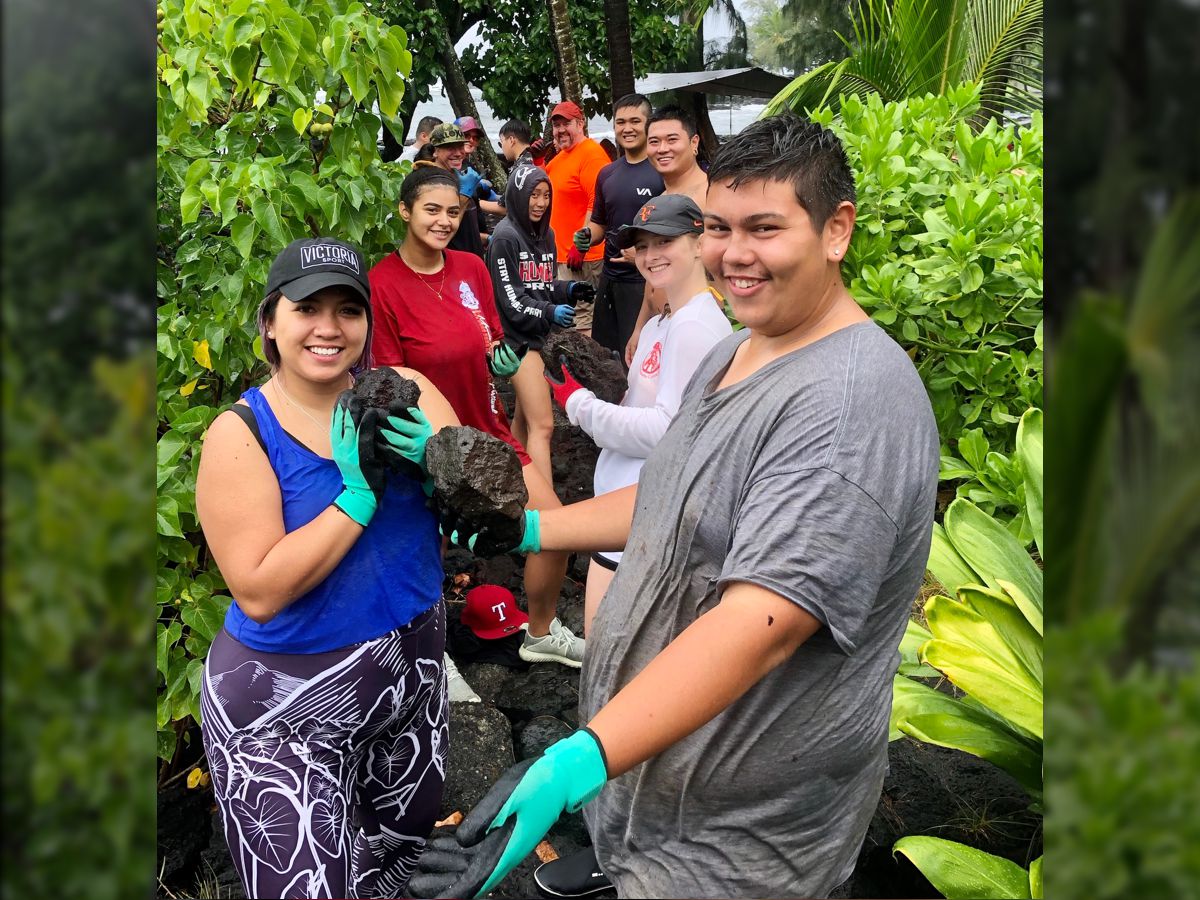 Kalo ~ Taro harvesting and huli preparation, Waipiʻo, Hāmākua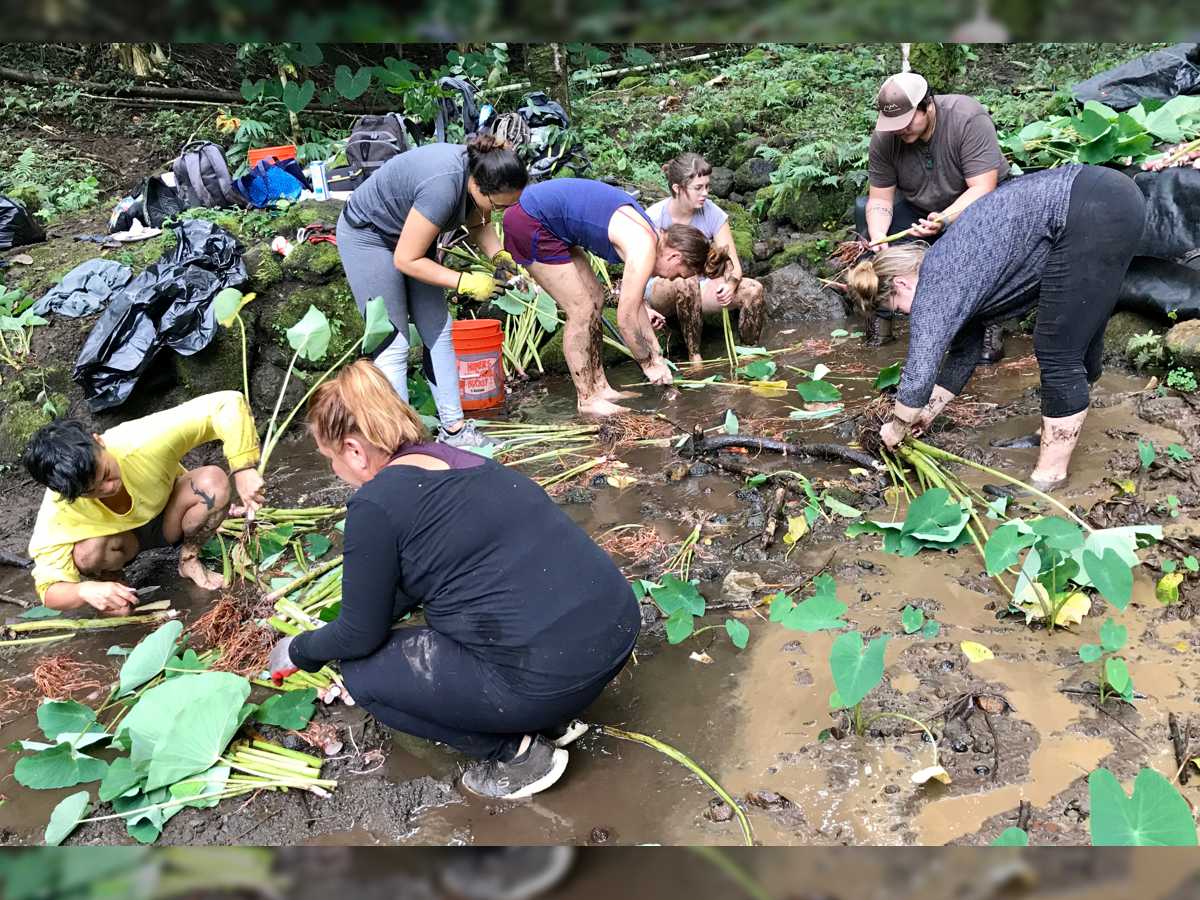 Sustainability Mālama ʻĀina RISO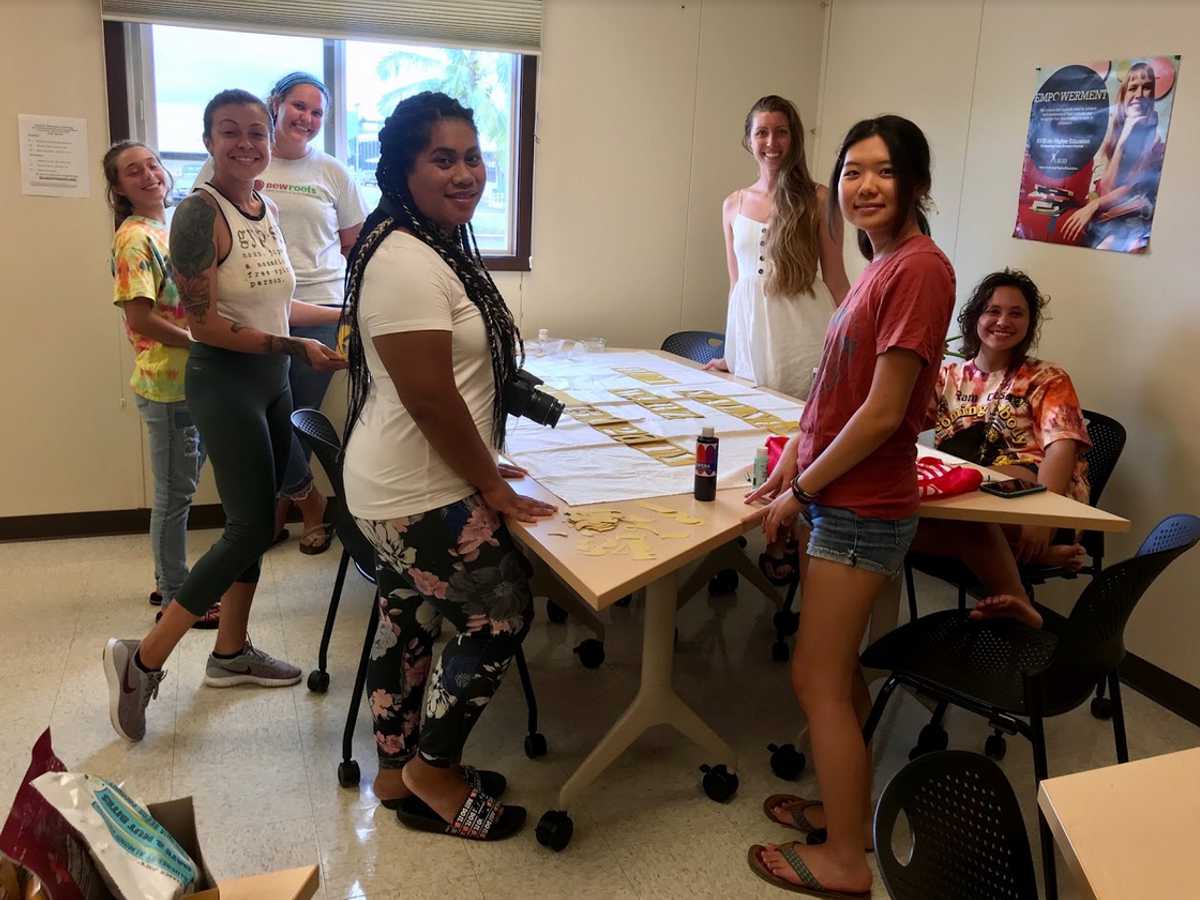 Fishing net and marine debris removal, Kaunamano, Kaʻū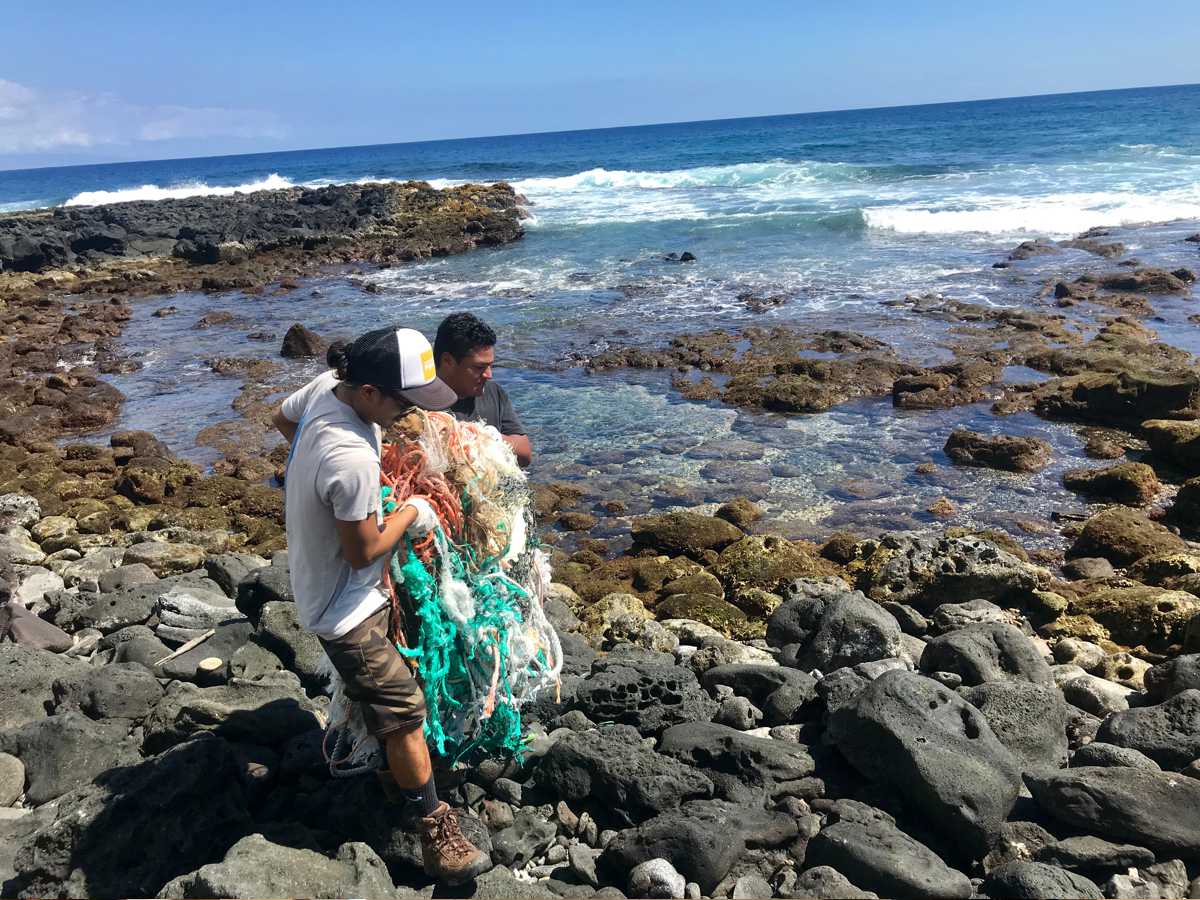 Native outplanting, Pālamanui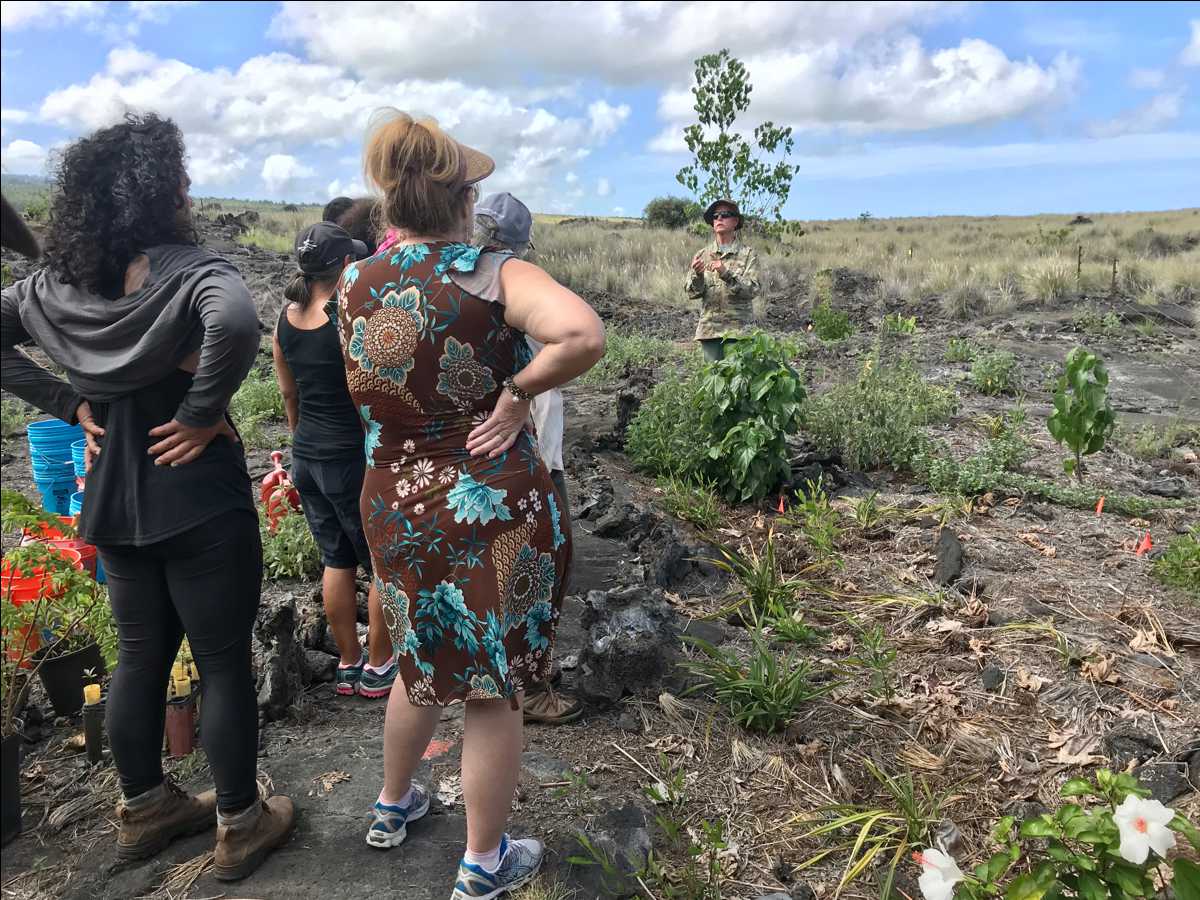 Hilo greenwaste and landfill tour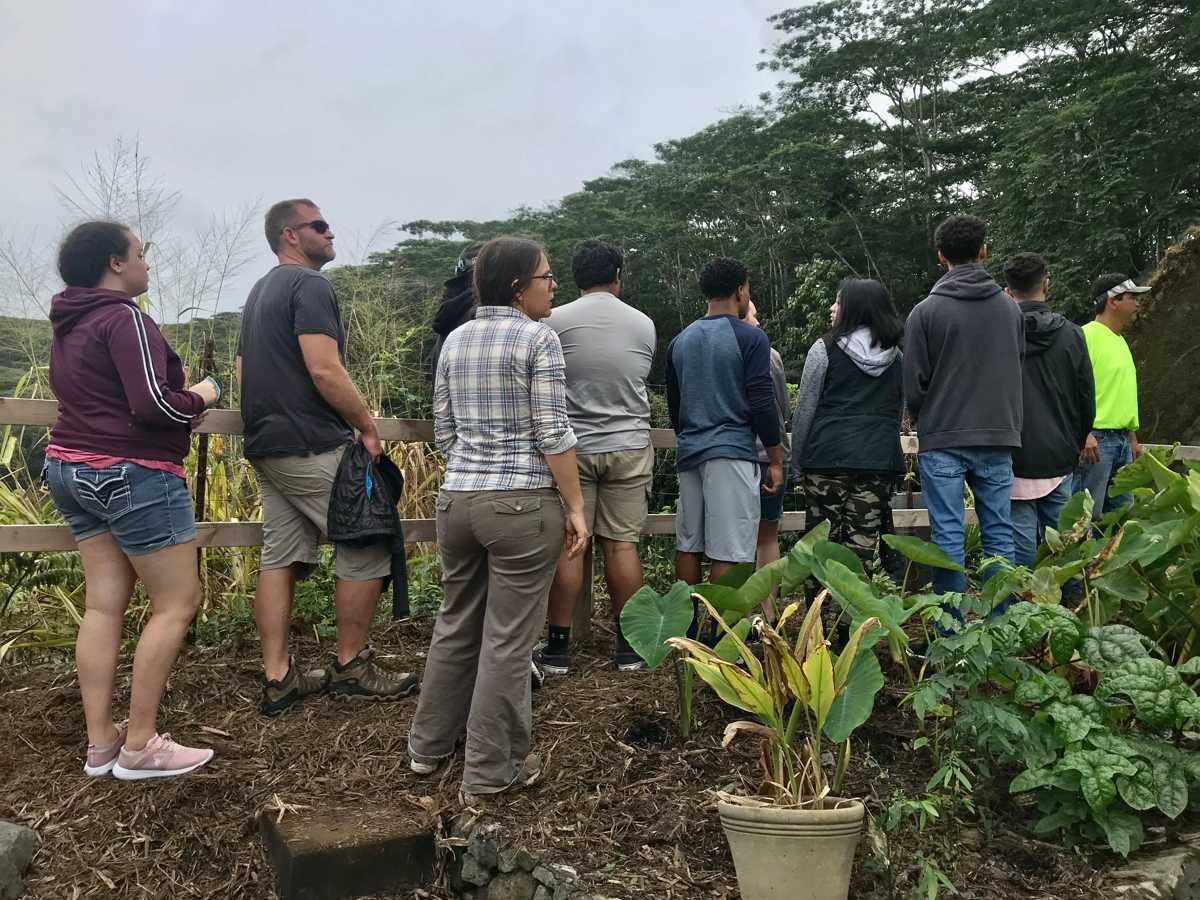 Charlotte Cheekʻs VISTA Team at HSSI 2020, Honolulu
Watershed restoration through koa outplanting, Keauhou, Kaʻū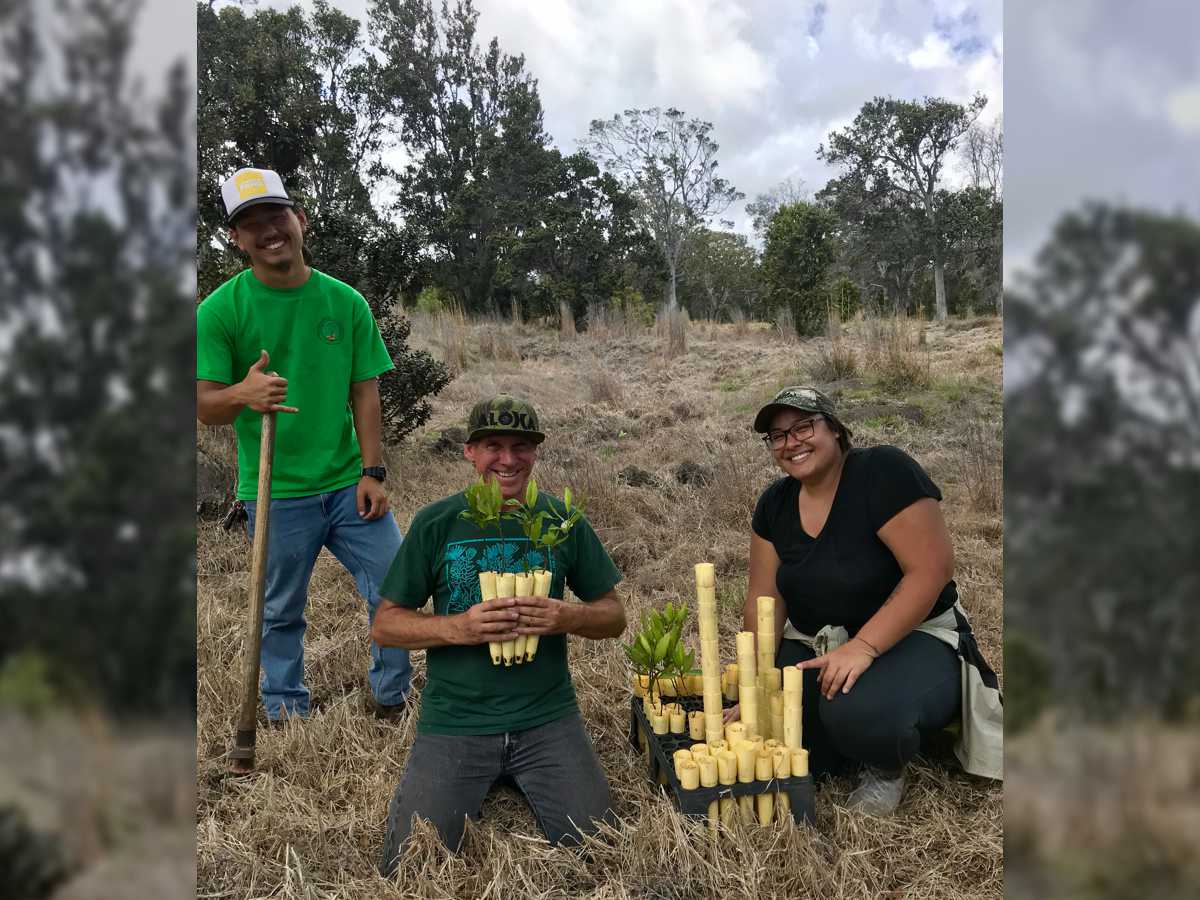 Puʻuhuluhulu kīpuka huakaʻi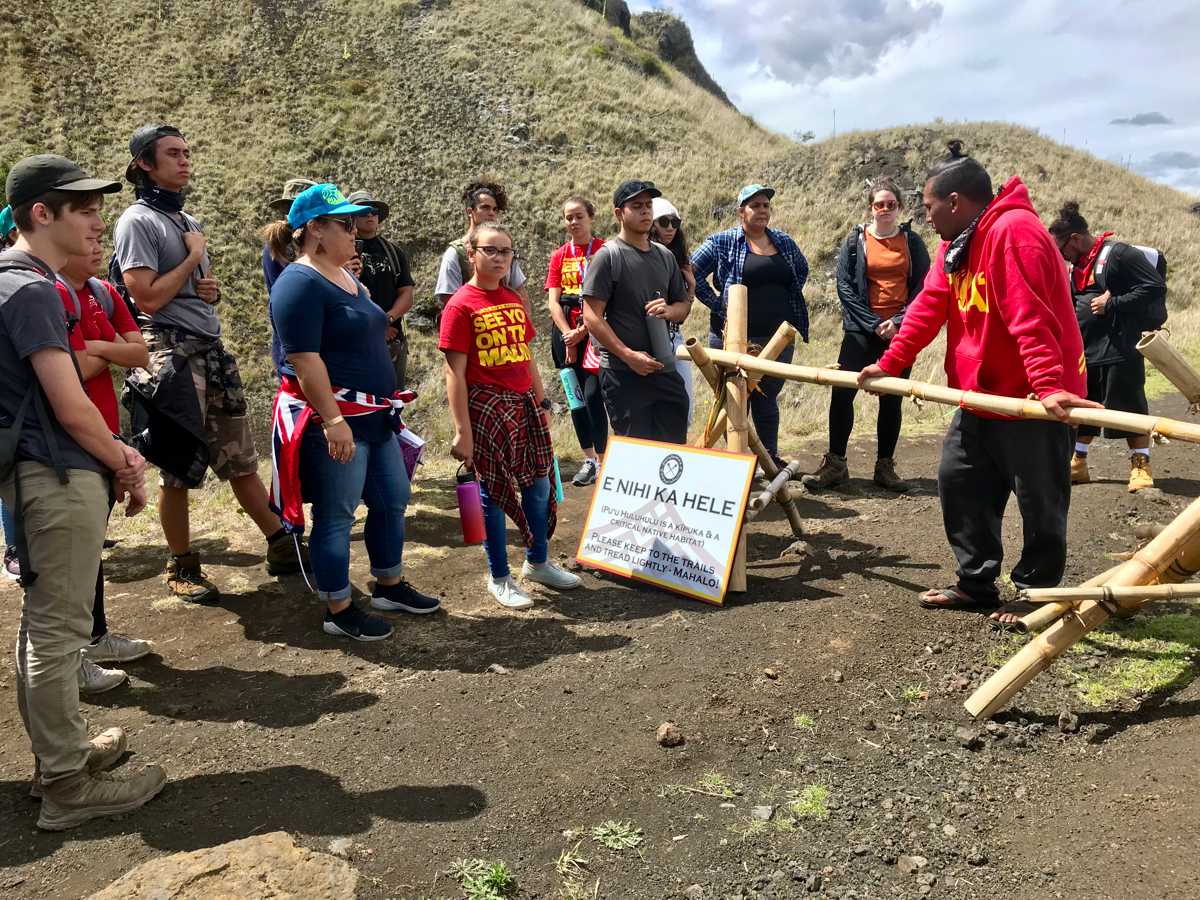 Aloha, and welcome to Hawaiʻi Community College's Sustainability page. This page serves as a resource for our Hawaiʻi CC kauhale – students, faculty and staff – as we focus on our campus commitment to sustainability in educational offerings and operations.
If you have any questions, information to share, or suggestions for sustainability on our campus, please get in touch with Drew Kapp (dkapp@hawaii.edu) or Debbie Weeks (daweeks@hawaii.edu).
Hawaiʻi CC currently offers an Academic Subject Certificate (ASC) in Sustainability. This certificate provides students with an interdisciplinary understanding of core concepts in environmental and sociocultural sustainability studies.
This certificate addresses the pillars of sustainability from the Earth Charter, which includes:
Cultural vibrancy
Economic prosperity
Environmental responsibility
Social justice
The Academic Subject Certificate in Sustainability gives the equivalent of a minor in sustainability while meeting general education requirements. This also provides the foundation for UH system certificates and four-year degree programs.
Read more about the certificate requirements and sustainability courses.
Hui Mālama ʻĀina Sustainability Club
HMʻĀSC engages students with projects related to sustainability and environmental well-being.
Students have participated in stewardship activities at loko iʻa (fishponds), in loʻi kalo (taro patches), and with native forest restoration, marine debris clean-up, and sustainable farm visits.
Read more about the HMʻĀSC RISO. (Coming soon)
Service Learning (coming soon)
Academic Sustainability Committee
The Hawaiʻi CC Academic Sustainability Committee focuses on curricular integration of sustainability within our college, including sustainability (SF) course designations and maintaining the Academic Subject Certificate in Sustainability.
Read about the Academic Sustainability Committee.
Kauhale Environmental Sustainability Committee
The Environmental Sustainability Committee focuses its work on campus initiatives including recycling, composting, electric vehicles, bikeshare, and county and community partnerships.
Basic Needs Committee
The Basic Needs Committee focuses on alleviating food insecurity and providing basic needs and resources to our students, including a food and resource pantry, supporting community resilience.
Manono Campus Initiatives
EV
Bikeshare
Campus Garden (kauhale garden)
Pālamanui Campus Initiatives
Platinum LEED
Culinary Garden
Dryland Forest
Follow @sustainhawcc on Instagram