Program Description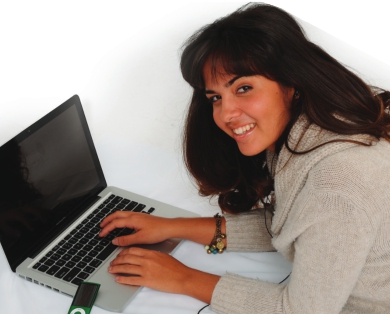 Virtual Office Assistant (VOA) Certificate of  Competence program is designed to help you develop the necessary skills to successfully provide
administrative support services to clients or employers in a virtual setting. This certificate allows you to take advantage of employment opportunities, regardless of where you reside.
Program Learning Outcomes
Upon completion of the Certificate of Competence, you will be able to:
Use computer and technology tools effectively to support the business needs of the virtual assistant's clientele by using current and emerging technologies to create and manage documents, spreadsheets, databases and presentations.
Use basic accounting methods to support recordkeeping needs.
Demonstrate proficiency using and maintaining social media tools, creating business and marketing plans, and sustaining a competitive  advantage in the virtual office assistant industry.
Demonstrate professionalism in work quality, appearance, attitude, and workplace behavior as required in a diverse business environment by completing an administrative or virtual assistant internship
What is a Virtual Office Assistant? 
A virtual office assistant is an entrepreneur or independent contract worker who works from a remote location (usually from his/her home or office) supporting one or more clients from a variety of industries by providing administrative, technical and business support services. This means you would be handling the same type of tasks as an office secretary, administrative assistant or manager, but doing them from a home office using your own computer equipment, software, phone and Internet connection.
What Does a Virtual Office Assistant Do?
Virtual office assistants do many things, from booking appointments for clients to preparing slideshows and managing databases. Many industries are turning to virtual assistants to help with these and many other tasks, including:
desktop publishing,
word processing,
creating forms, mailings,
bookkeeping,
payroll,
newsletters,
taking minutes,
proofreading,
event planning and coordination,
invoicing,
data entry,
customer service,
marketing, editing,
research,
project assistance,
transcription,
travel arrangements, and more.
Is Virtual Assisting for You? 
Succeeding as a virtual office assistant takes skills, experience, and organization.  You need to be able to set a schedule that fits your client's needs and stick to it. And, you need to produce high quality work.  If you can answer yes to most of these questions and have lots of motivation, you are ready to become a virtual assistant.
Are you a self-starter?
Do you enjoy helping people?
Are you confident in your skills?
Are you trustworthy and honest?
Can you adapt to change?
Are you a quick learner?
Can you stay focused without being easily distracted?
Can you set goals and follow them to completion?
Can you handle multiple tasks at one time?