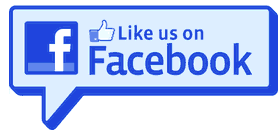 FINANCIAL AID
A student's enrollment in a program of study abroad approved for credit by the home institution may be considered enrollment at the home institution for the purpose of applying for financial assistance.
UHCC STUDY ABROAD SCHOLARSHIP PROGRAMS
Ever dream about studying abroad...but then thought it would be too expensive or the time commitment too long? Think again! The University of Hawai'i Community Colleges offers a variety of options to study overseas, from a 10-day homestay to a 3-year program, and most are partially- or fully-funded!
PROGRAMS
The value of studying abroad cannot be underestimated. In addition to making life-long friends and lasting memories, studying abroad can help you gain foreign language skills and cross-cultural comptetance, and demonstrate initiative and adaptability, giving you a career advantage!
UPCOMING PROGRAMS
| Date | Location | Application Deadline |
| --- | --- | --- |
| March 11 - 19, 2023 | Okinawa (Online) | November 30, 2022 (Japan Time) |
Other UH Study Abroad/Exchange Opportunities
Some University of Hawaii campuses open their study abroad opportunities for all UH system students. Contact the respective campus to see if you are eligible to participate.
For details of our international scholarships and programs, click on the scholarship or program of interest below. All eligible UH Community College students are encouraged to apply. Deadlines to apply are March 1, and May 3.
For questions about OVPCC international opportunities, contact UH Community Colleges International Education Director, Deborah K. Nakagawa, at (808) 956-0321 or debn@hawaii.edu. For more study abroad opportunities, check out Other Resources and individual campus' international programs.
UHCC
UH MANOA
Departments/schools offer their own international opportunities to their majors.
UH HILO

"My Cape Town, South Africa, volunteer adventure was amazing. I had the honor of volunteering at two places, Nomzamo, meaning "safe place", an orphanage for babies and toddlers, and Oakhaven, an elder home.... My soul was enriched by the smiles and giggles of the babies and my mind was enriched by the stories and hugs of the elderly. My heart and soul will forever be touched."
Carly, Hawaii CC
Volunteer, three weeks, Cape Town, South Africa
"Studying abroad has impacted my life by widening my world view not only by getting to know the Japanese people but also by learning from other foreign students from around the world. I feel that by living and participating in Japan's culture I gained a deeper understanding of how the Japanese language is used. I think that studying abroad is a great way to experience a different world outside of your home and to know how much more there is to learn."
John Paul, Hawaii CC
Konan University, Kobe, Japan
FREEMAN FOUNDATION COMMUNITY COLLEGE PROGRAM
"China was awesome. It solidified my goals in school, life, etc. and I will never forget it. Thanks for helping me through the process of getting that scholarship. :)"
Amy Hinton, Hawaii CC Freeman China Scholar 2012 (back row, left)
The Freeman Foundation Community College Program exists to promote international understanding through support for intensive second language training and international travel with study abroad opportunities to China, Japan, or Korea. Freeman Foundation provides financial support for full-time University of Hawai'i Community College students with the intent to incorporate intensive language training and international educational into the academic programs of each participant.
A maximum of ten Freeman Foundation Scholarships are awarded each semester. The scholarships support students in a variety of studies and provide qualified participants the opportunity to enroll in a one-year intensive program. Students selected for the Freeman Foundation Scholarship are required to enroll in 12 credit units during the first semester for an intensive content-based second language program offered at Kapiolani Community College. Sequentially, and pending successful completion of the intensive course, students will study abroad in China, Japan, Korea, or Vietnam for the remaining duration of the intensive program.
SCHOLARSHIPS
TRAVEL/COUNTRY INFORMATION
STUDY ABROAD RESOURCES
Hawaii Community College has the following scholarship opportunities and resource materials available for students interested in study abroad. Please review the following materials for your reference. For detailed and most current information please be sure to contact the Honda International Center. Deadlines and criteria are subject to change.
FACULTY/STAFF PROFESSIONAL DEVELOPMENT
Get inspired to inspire!
To faculty and staff who work hard to broaden our students' horizons, there are international opportunities open to you as well! The Office of the Vice President for Community Colleges (OVPCC) encourages you to explore and grow and inspire your students to do the same. Here are some resources that provide opportunities to help invigorate you and your curriculum and activities with international flare. Be sure to check regularly for grant and fellowship opportunities on these sites!