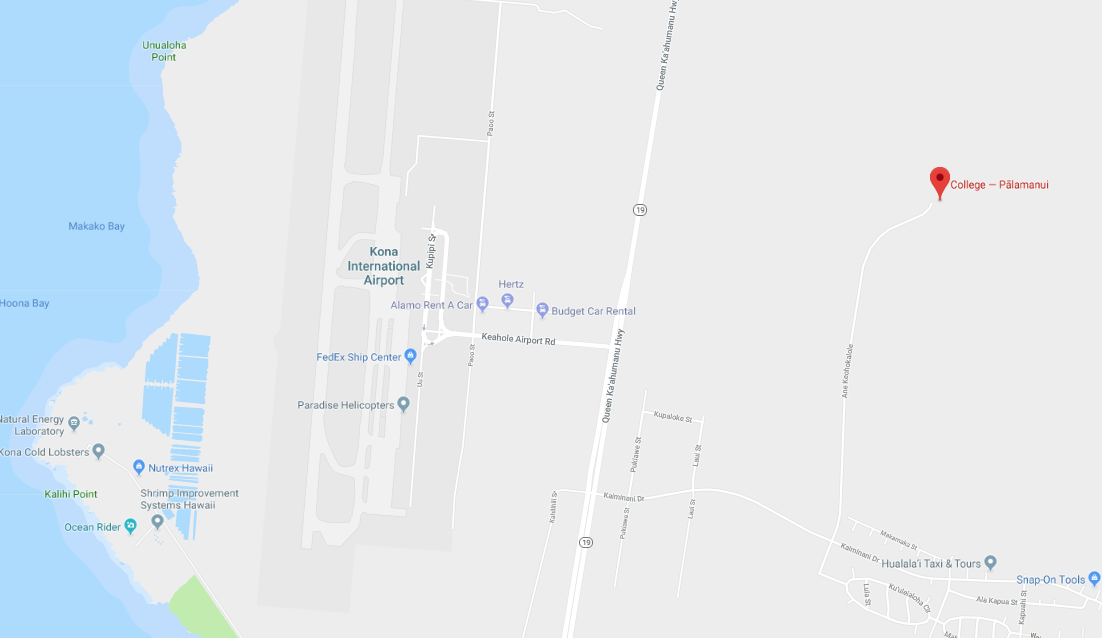 Access the Hawai'i Community College – Pālamanui campus off Ka'iminani Drive in North Kona.
Turn north off Ka'iminani Drive by the fire station onto Ane Keohokalole Highway and proceed approximately 1.2 miles until you reach the campus. 
Click here to find us on Google Maps, or search for "Hawaii Community College Palamanui" in Google.