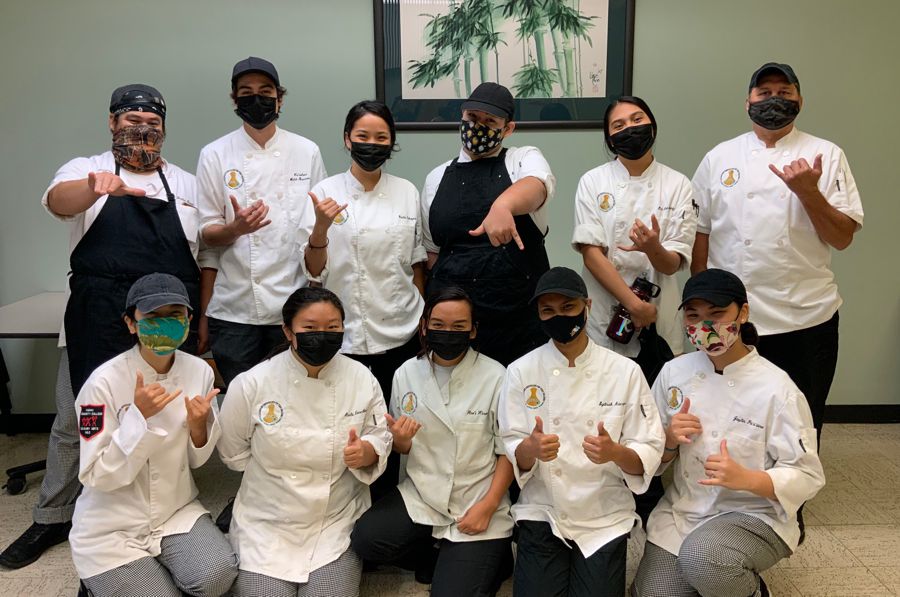 About The Bamboo Hale
The Bamboo Hale (formerly Gourmet Dining Room) is located on the Mauna Kea side of Building 382, which houses the Culinary Arts program, in the heart of the Hawai'i Community College Campus. The Bamboo Hale specializes in international cuisines and is currently providing culinary service with "Around the World" menus during the spring semester.
Menus
Please see the Menu Schedule, Regional Standard Menu and Country Special Menu.
Hours are 10:30am - 1:30pm. Tuesday-Thursday.
Reservations requested please call 808-934-2591.
Mahalo for supporting our Culinary program.